Insect Feeders
Unlock your full potential as a bird photographer with the help of Birdwatcher's House insect feeders. Nestled in the heart of a picturesque cloud forest, our strategically placed feeders attract a diverse range of insects, which, in turn, draw in a stunning variety of birds in search of their next meal.
Our feeders are a proven hot spot for bird activity, with over 42 species of birds, including Wood Vines, Woodcreepers, Flycatchers, Woodpeckers, Tapaculos, Tanagers, Jays, and three types of Antpittas, regularly visiting. With space for up to 15 photographers, our facilities offer the perfect opportunity to capture birds in action as they feed on the insects.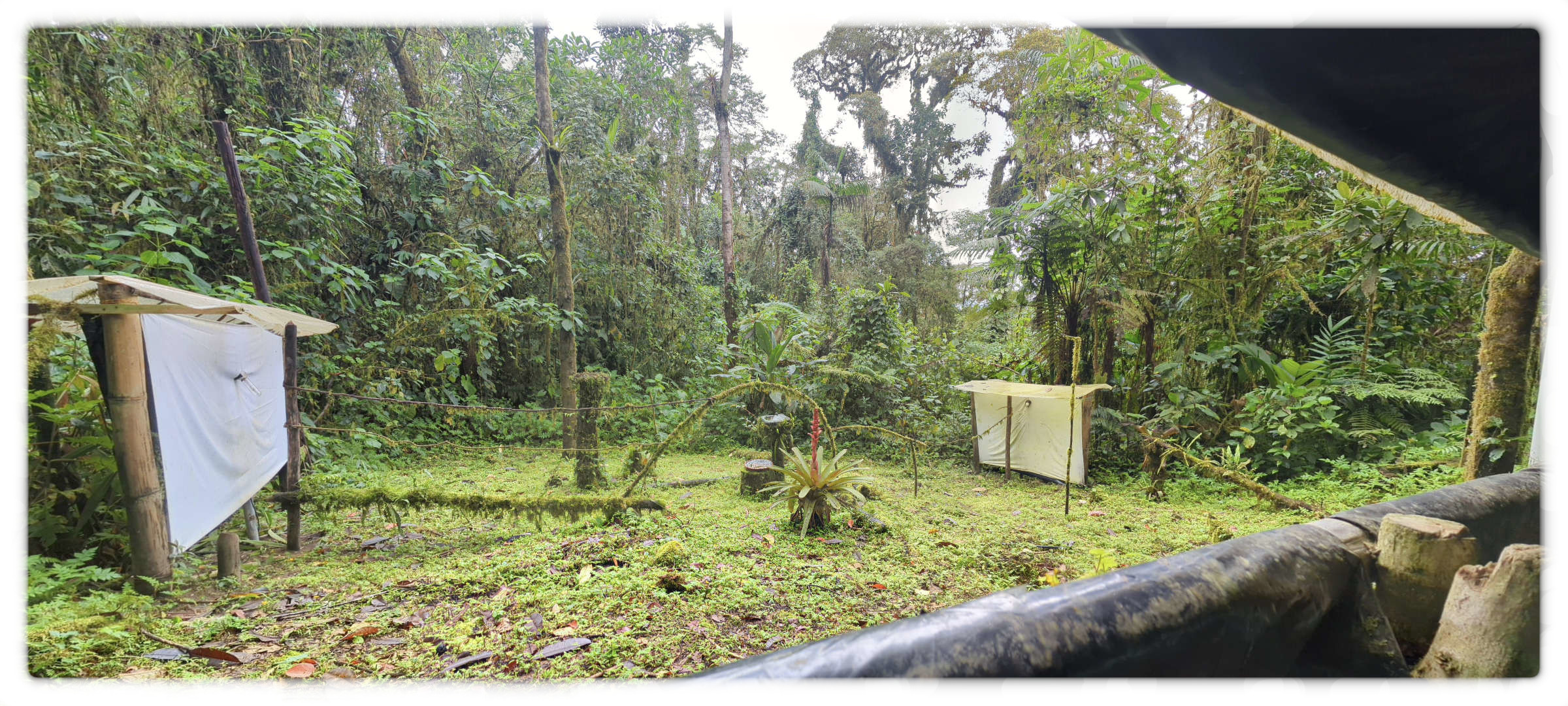 To fully immerse yourself in the ultimate bird photography experience, we recommend visiting us at dawn when the morning light provides the perfect conditions for capturing breathtaking photos. After capturing stunning images at our insect feeders, continue your journey by exploring the hideouts of Tanagers, Toucans, and Hummingbirds. And for those who love owls, our location is also the perfect spot to catch a glimpse of them at night.